Download our MICROGEAR® Gearbox Product Brochure!
The new MICROGEAR® gearboxes are 50% smaller than anything we've offered before. They're under 1.5 cubic inches. These gearboxes offer small solutions without sacrificing the reliability, performance, precision, speed, torque control, cost efficiency, and long life W.C. Branham products are known for.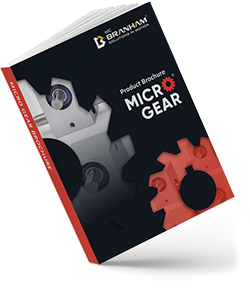 These MICROGEAR® gearboxes can be made with stainless steel if safety and sanitation requirements dictate that's what you need.

Fill out the form to download this product guide and receive technical specifications, materials, and standard and optional features lists for W.C. Branham MICROGEAR® products.
Fill out the form to receive your brochure!