ARTEC® | W.C. Branham Cylinder Cross Reference Guide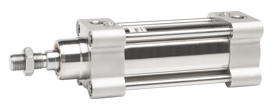 It can be tricky to find the parts you're looking for when each brand and distributor has its own naming conventions and specific manner of categorizing its products.
That's why Branham and our manufacturing partner Artec have put together a pneumatic cylinder cross reference guide. Find which cylinders and parts from Artec you can use as simple replacements for your old equipment.
This comprehensive guide walks users through various Artec cylinder models and their corresponding products from a variety of competitors, including brands like Norgen, Parker, and Festo. See each individual product's cross references in the chart below as well.
Branham & ARTEC®
Artec is a manufacturer and supplier of standard and stainless steel pneumatic cylinders. For over 40 years, they have built a reputation on their state-of-the-art products and commitment to quality and precision. Branham partners with ARTEC® to bring its customers the best top-notch pneumatic cylinders to fit their needs.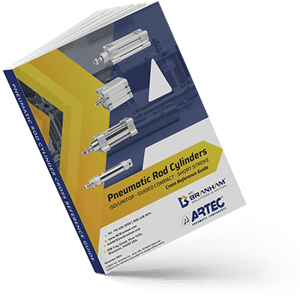 Our guide outlines the competitor equivalents of the following ARTEC® cylinder types:
ISO
UNITOP
Guided Compact
Short Stroke
Fill out the form to download your guide.